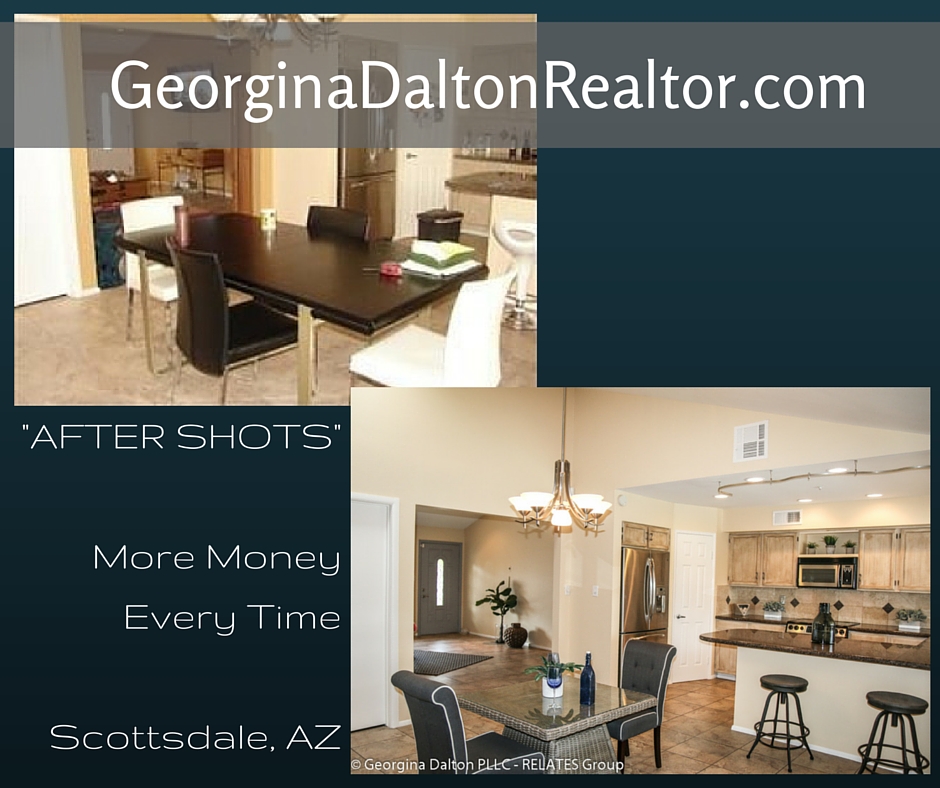 Scottsdale home staged by Georgina Dalton Realtor. Built in 1981 and needed staging to give it a fresh spacious look and feel.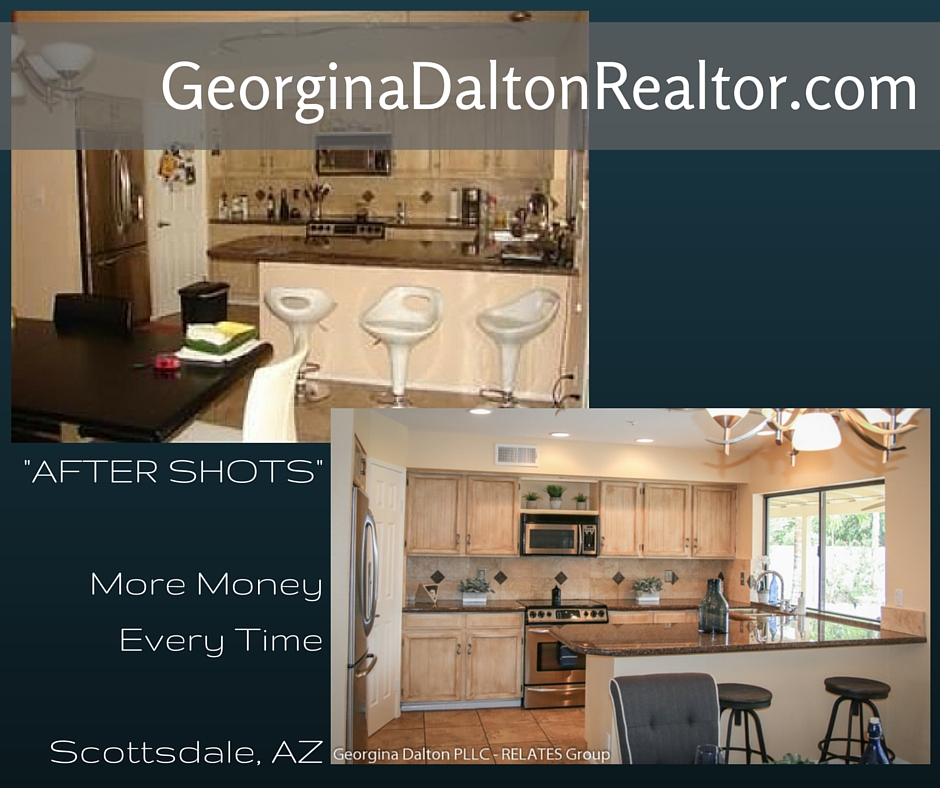 Keep minimal design elements on counter tops and update appliances. Scottsdale kitchen staged by Georgina Dalton Realtor.
By keeping the front entry living room at this Scottsdale home clean and simple, Georgina Dalton Realtor was able to showcase the inside front door by selecting an accent color, giving this room added dimension.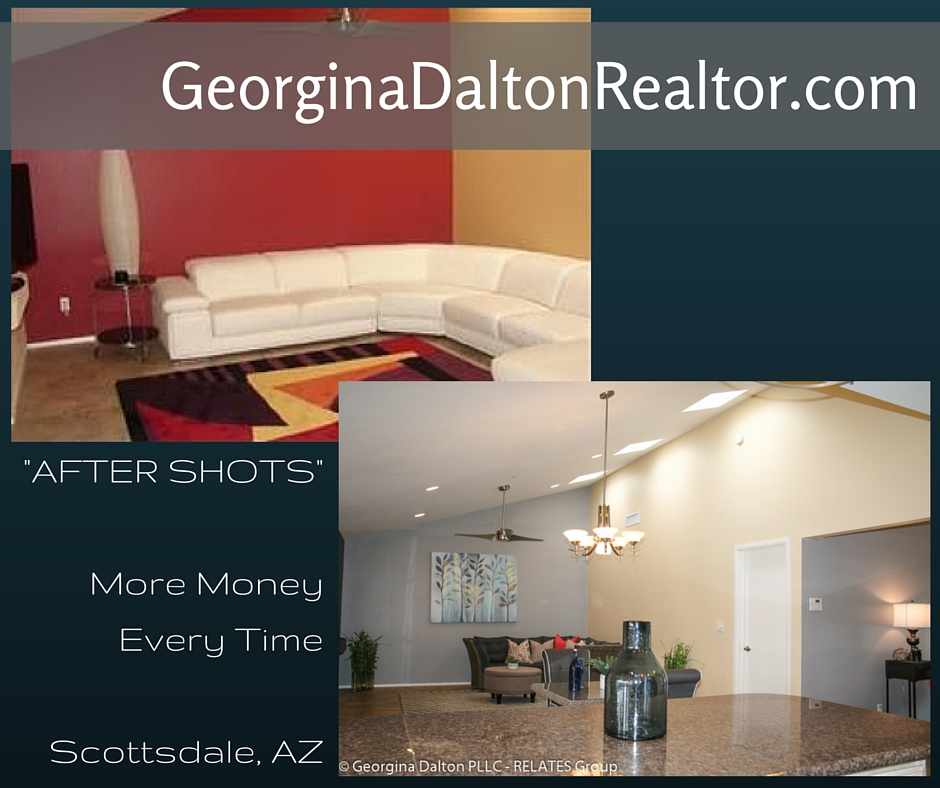 Reducing over-sized furnishings is an important element that Georgina Dalton Realtor implemented when staging this Scottsdale Home. She was able to sell this North Scottsdale home in four days while neighboring homes for sale sit unsold on the market.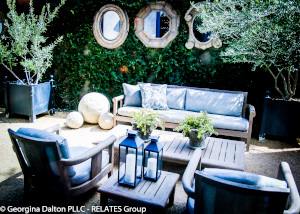 Arizona homeowners who enjoy an active outdoor lifestyle. Visit Scottsdale Restoration Hardware for great examples when creating outdoor living rooms.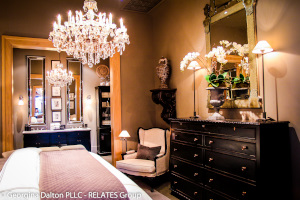 Mirrors when done well add excitement and dimension to a bedroom and en-suite. Visit the Scottsdale Restoration Hardware in the Scottsdale Quarter shopping plaza to see for yourself.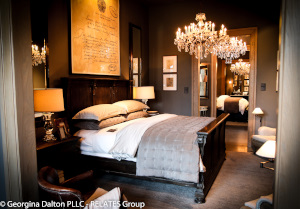 The enlarged vintage scroll invites a beautiful romantic element in this bedroom. Using a significant charcoal grey wall in contrast serves the rooms purpose of slumber. See more great room ideas at Scottsdale Restoration Hardware across from Kierland Commons shopping area.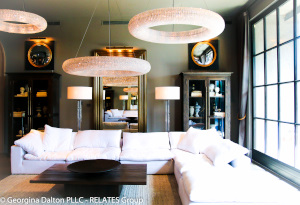 Living room lighting is often overlooked. Be adventuresome in your living room design and add dimming switches to keep the mood appropriate for the occasion. This example was found at Restoration Hardware in Scottsdale Quarter shopping plaza.